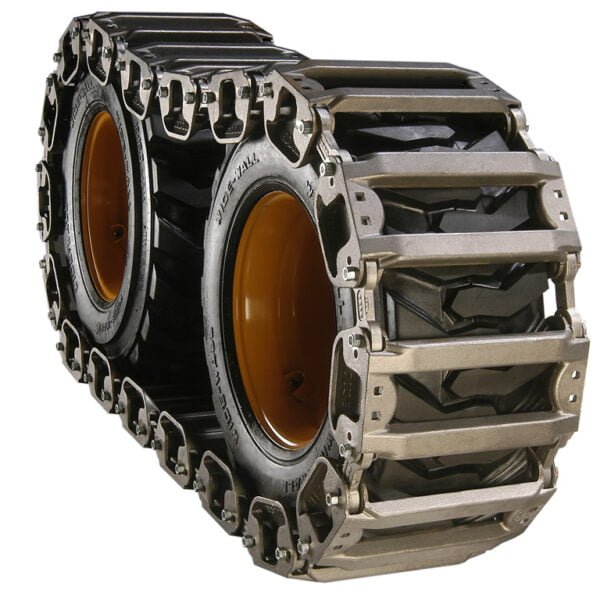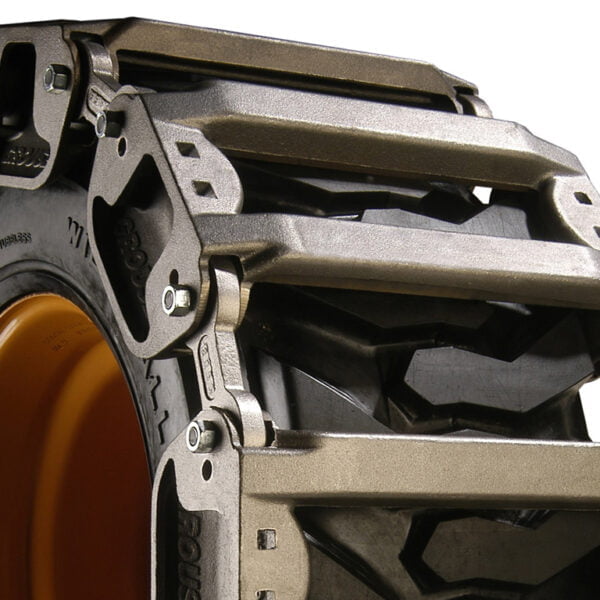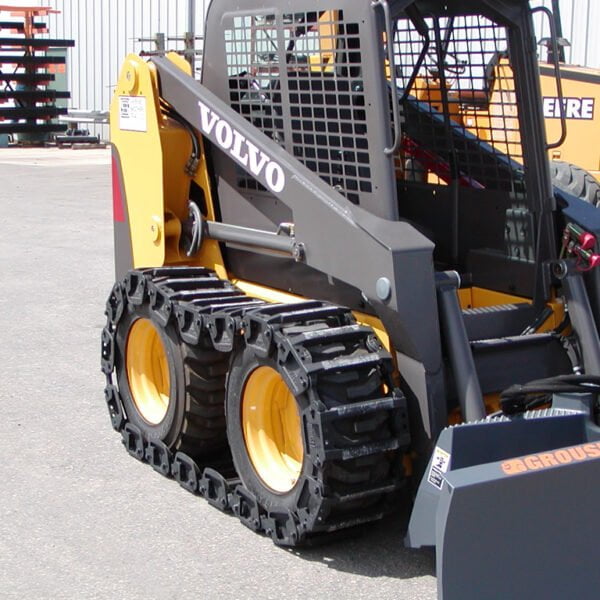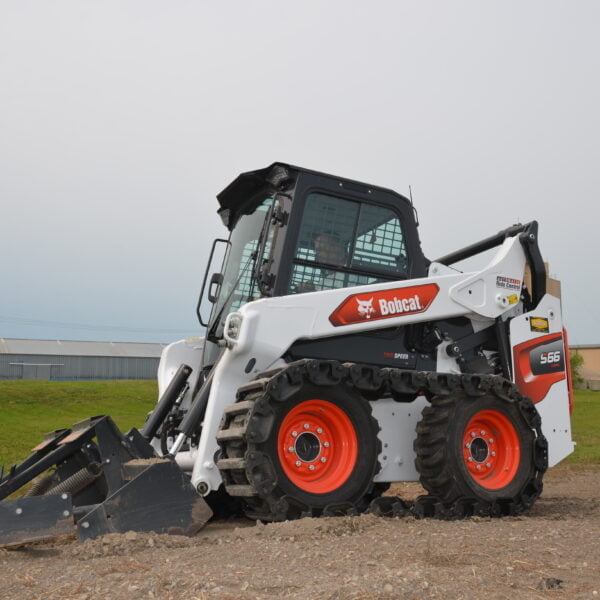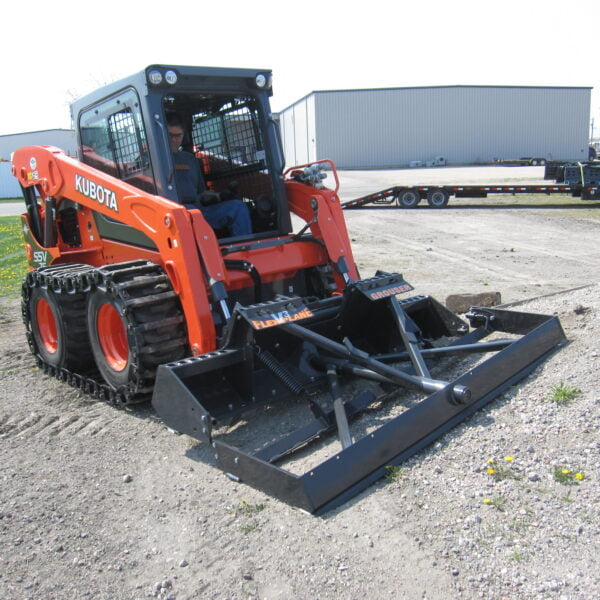 Bar Tracks
Grouser is a world leading manufacturer of over-the-tire tracks for skid steer loaders. Even though skid loaders are a great versatile machine, they frequently lose traction in many imperfect conditions. Tracks do an excellent job of restoring machine performance.
Enable your team to reach their performance potential with our Grouser Bar design that provides increased traction, flotation, and cleaning abilities.
Benefits
Reduces ground pressure by as much as 50%
Self-cleaning
Adds counterweight
Provides tire protection
Built-in length adjustment on every pad
Reduces tire wear in abrasive conditions
Description
We've added more value to the world-class bar track, making it the only tracks your skid steer manufacturer recommends.
Improves traction and floatation in soft, muddy, and loose conditions
Provides longer wear with induction hardened traction bars—an industry first
Large 1.25″ diameter bushings that are hardened and field-replaceable
Our link design accommodates 1.25″ bushing for 50% additional wear area
Tracks have open side plate design to make cleaning easier in the pivot area
Can be installed in less than 30 minutes and removed in 10 minutes
Protects your tires with a run loose design
Product Information
Track Literature 
Full Line Attachment Literature
Tire To Track Fit Up Chart v2
Wheel Spacers
Wheel Spacers
Wheel Spacer Parts & Diagrams
Track Parts
Bar Track Parts
Bar Track Rebuild Kits
Boom Stops
Installation Instructions
Bar Track Mounting Instructions