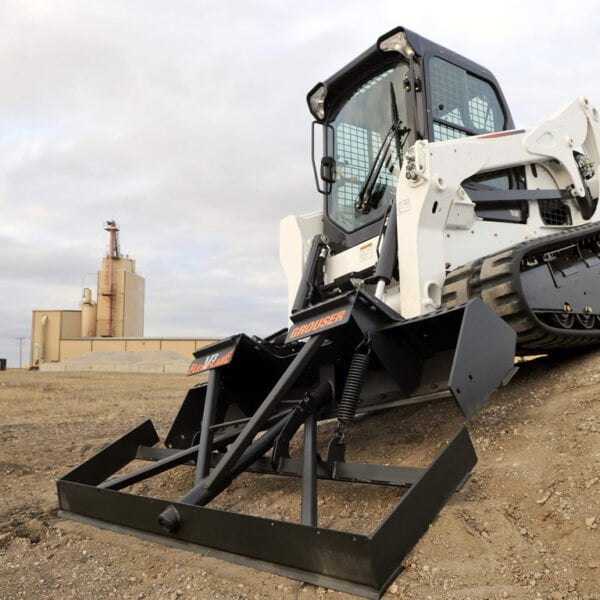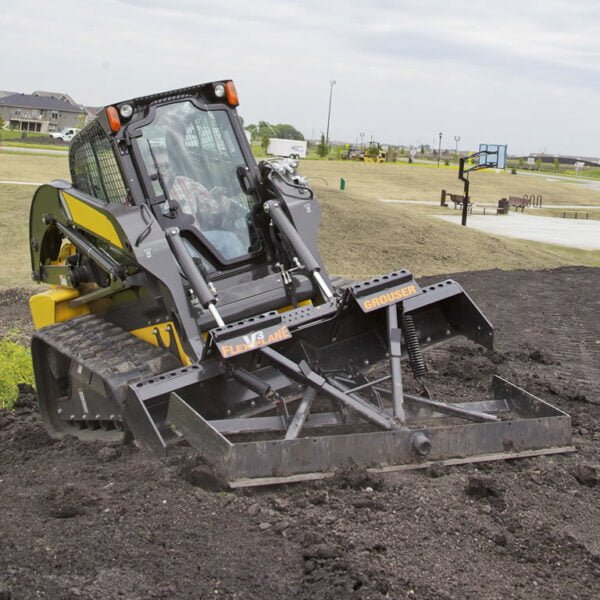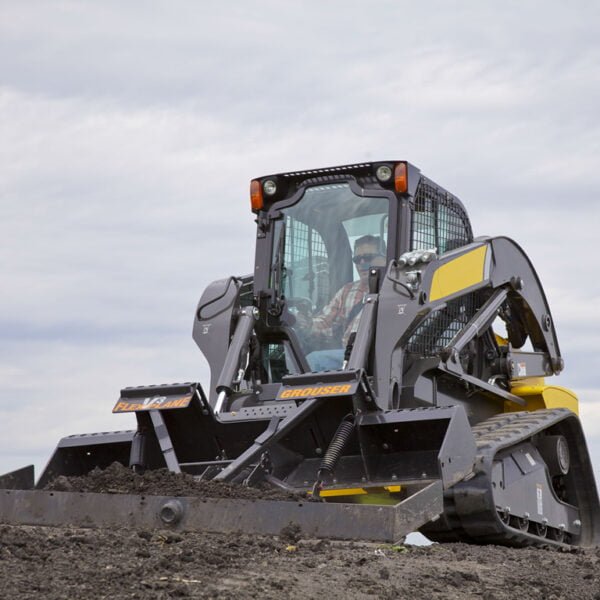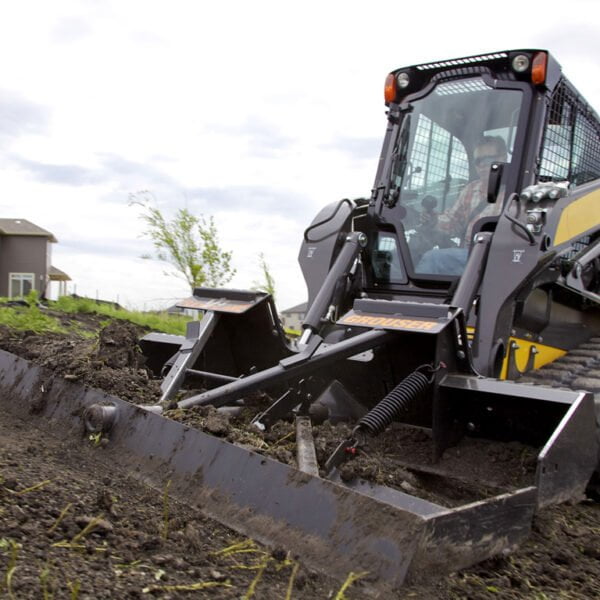 V3 Flex Plane
Grouser's V3 Flex Plane is the only self-leveling land leveler on the market. With our industry leading design, this land leveler will follow the contour of the ground, gliding smoothly across the job site and increasing productivity. Its large rear side plates and durable design enhance the unit's versatility in a variety of challenging situations.
"I received the V3 Flex Plane as part of a test program and simply couldn't give it up when the program was over. The unit increases my productivity and easily pays for itself. I'll never own another fixed land plane." – Brett Kallias, Owner, Accelerated Green Works, Inc.
Benefits
Open view design
Minimum maintenance & long product life
Completes projects faster, which increases profits
Self-adjusting blade adapts to the contour of the ground
Compatible with any skid steer
72", 78″,84″ and 96" widths available
Features
Pivoting Mechanism
This intuitive pivoting mechanism self-adjusts the V3 Flex Plane to varying terrains and ground conditions, which virtually eliminates any travel direction restrictions. The design enables this land leveler to adjust to the contour of the ground—preventing corners from digging in when moving to a different plane.
Exclusive Accu-Tach System
This system provides the Flex Plane with a firm and accurate mounting design and allows the planer to be adjusted to the correct cutting angle for any tracked or wheeled skid loader, thus increasing cutting ability and boosting productivity.
A Simple Locking System
Lock your unit in place to operate the V3 Flex Plane as a standard rigid plane.
Two Double-Beveled Hardened Steel Cutting Edges
Implement aggressive cutting action in both directions. When the edges get worn, they're easily replaceable.
Open View Design
Enhance productivity and eliminate errors with a clear view of the critical working area.
Cross Crumbler Beam
Pulverize clumps and clods of dirt to create a smooth, finished surface.
Large Rear Side Plates
Enhance material moving capabilities with this plate.
Applications
Landscaping
Building
Golf Course Maintenance
Parking Lot Maintenance
Hobby Farms
Vineyards
Municipalities
Parks and Recreation
Specifications
Model
Length
(in)
Width
(in)
Height
(in)
Weight
(lbs)
15290-72
54.25
72
22.75
759
15290-78
54.25
78
22.75
790
15290-84
54.25
84
22.75
819
15290-96
54.25
96
22.75
879